2-Day Film Crew Preparation Program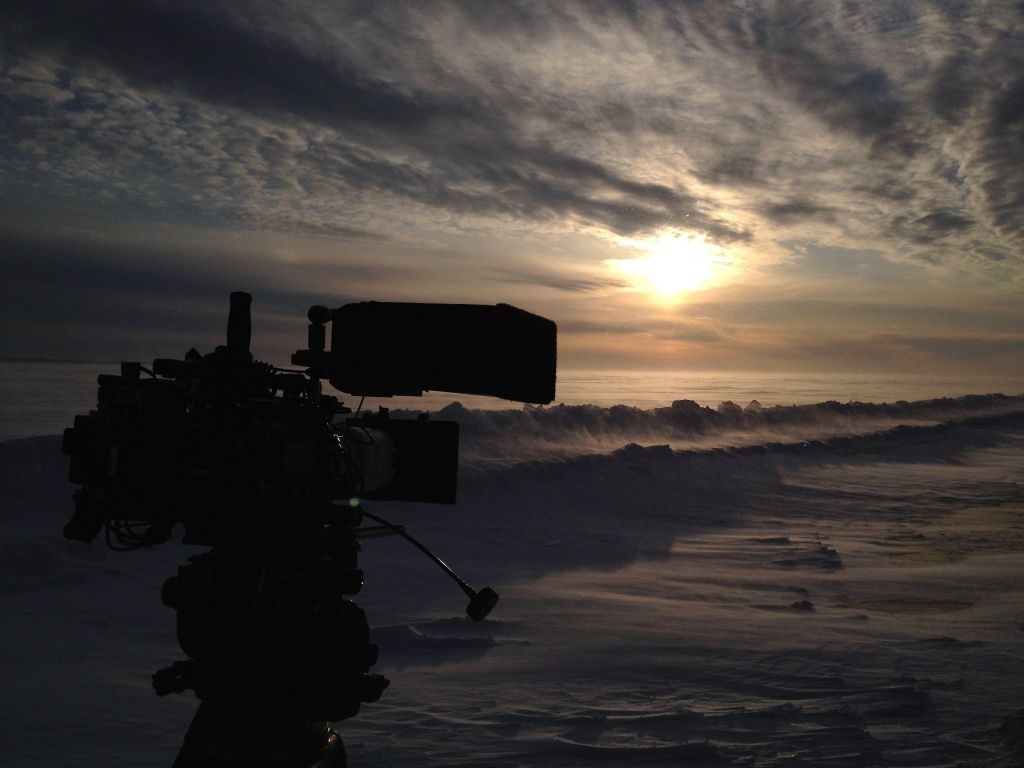 The storyline for your television or web-series, film, or commercial calls for the involvement of a bird-of-prey actor, but…has your camera crew ever filmed one before…?
The 2-Day film-crew preparation session equips your Director, cinematographers and support team with the needed experience to successfully film the nuances of a bird-of-prey in motion, including intimate close-ups, and unique skills (such as flying alongside a moving vehicle, or through an open window). This opportunity also fosters the kind of "Johnny on the spot" innovative thinking needed to quickly set up for unexpected sudden weather changes, or the need to shoot footage from a sub-optimal environment, (ie: not much room for equipment, large trees interfering with the shot, etc).
The many and various environs of Falcon's Rest, Joanne's experienced animal-handling crew, and the Feathered themselves, will facilitate the necessary core skills for film-crews unfamiliar with capturing high-speed falcon flights, and the slower, uniquely nuanced flight skills of a large hawk.
Set ups will be possible in the on-site pole-barn, in densely forested areas, open grassland areas, and creekside/pond-side areas.
Of further note is the availability of Falcon's Rest as a well equipped filming location; the property boasts 81 acres of possibilities, and features a respectable list of amenities (including a discreet secondary breaker-panel for video village, significant parking for "circus", crafty, and trailers, cleared access to most areas for ease of transport of crew and equipment, and more).
Please contact Joanne with any location-related questions you may have.
Program Fee: $1500.00 – Contact Us to Book
Notes for Film Crew
Every reasonable effort will be made to ensure all interactions between your crew and "Team Feathers"are safe. Joanne and her assistants will offer guidance and insights aimed at obtaining desired practice-shots with the Feathered, and will gladly answer any questions which will optimize your learning curve. We ask that you approach this program with the clear understanding – regardless of how amenable our birds are – they are not pets, and must be treated with respect.
'Falcon's Rest' is a designated "Wildlife Sanctuary", and there are many species which call the property home. As such, there is no smoking allowed anywhere inside our property line, and all refuse, (ie; candy-wrappers, pop bottles, etc) must be removed when a set up is broken down, moved, or by the conclusion of the program.
Program fees must be paid in full prior to your crew's arrival. Considerable preparation will have been undertaken prior to the start of the session, both to prepare "Team Feathers" for camera-work, and to ready the property for your proposed shot list. Additionally, no other program will be run during this 2-day training session. Further, a $500.00 admin fee will be levied for no-show and short notice (ie: less than 10 days) cancellations. Your understanding in this regard is appreciated.