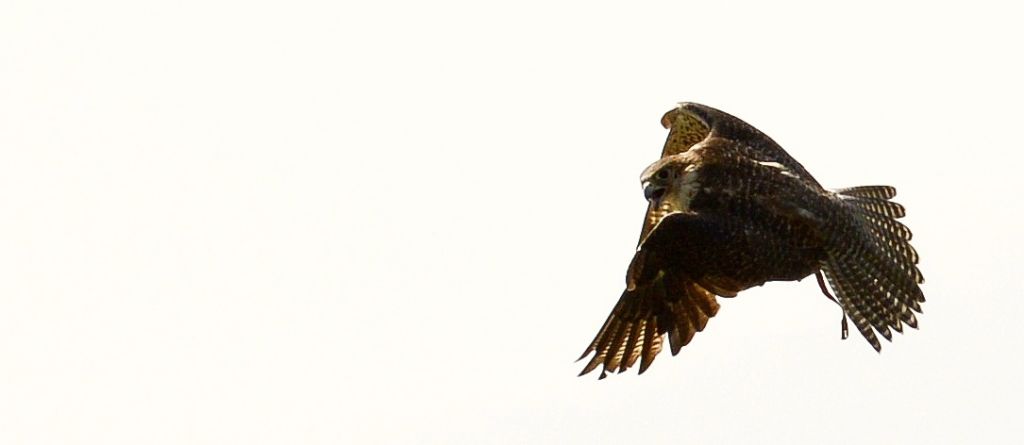 I
n October of 2018, after ten magnificent years as the Captain of "Team Feathers", our beloved Gyrfalcon 'Sabre' passed away.
His breathtaking acrobatic maneuvers were a frequent reminder of the self-same strategies WWI and WWII flying-aces employed during aerial combat, and unlike any Joanne has thus-far witnessed in any other Falconry displays anywhere in her travels.
'Sabre' was a patient and gentle teacher with students attending our Falconry courses, and over the course of his many appearances, helped at least three adults who'd been petrified of birds to overcome their fears. There was something in the way he made eye-contact with those he met…his gaze created a space of perfect union where human and non-human melted one into the other.
Virtually everyone who met 'Sabre' fell in love with him. We miss him deeply, and honour his memory every day.
The body of work 'Sabre' leaves behind is a testament to his spectacular beauty, bravery, and playfulness. He will live on forever in the music video "Cleanse the Bloodlines", the television series "Siberia", and as the "stunt double" performing the flying scenes in the feature-film, "Aloft", to name but a few of our most cherished projects together.
He was, quite literally, a one-in-a-million falcon…a one-in-a-million being.